Chester Shot Tower (Boughton Leadworks)

March 2008

The Shot tower in chester is a famous local landmark. The grade 2* listed structure was built in 1799 to expand production of lead shot. Lead had been an important local industry since roman times but the development of the chester canal, made the area an important centre for lead production. by 1812 there was a rolling mill for lead sheet and production of lead pipes.

Chester shot tower was built to use the method of shot production invented by industrialist William Watts. The Watts process involved heating shot in a furnace at height inside the tower and allowing molten lead to pass through a copper sieve dropping to the ground. The Molten lead solidifies and forms a sphere as it falls and is caught in a water tray at the bottom of the tower. The process replaced earlier methods for producing shot in moulds improving production speeds and consistency.

Lead shot from Chester played an important role in the production of munitions during the Napoleonic wars. The site continued to evolve with many of the other lead production buildings rebuilt in the early 20th century and a lift up the side of the tower added during the 1970's. The Leadworks closed in 2001 when the company relocated ending more than 200 years continuous production at the site and most of the modern buildings were demolished leaving the shot tower in its current derelict state.
The Tower,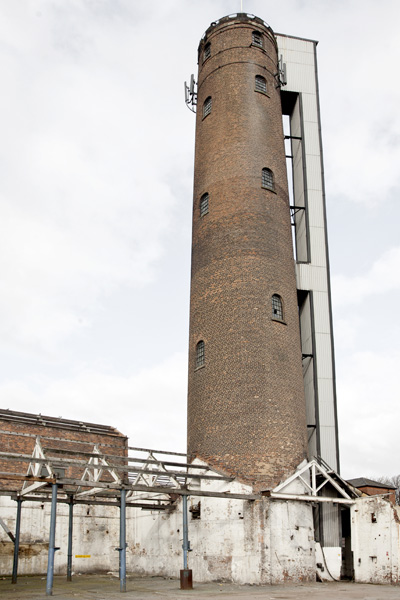 50's Factory,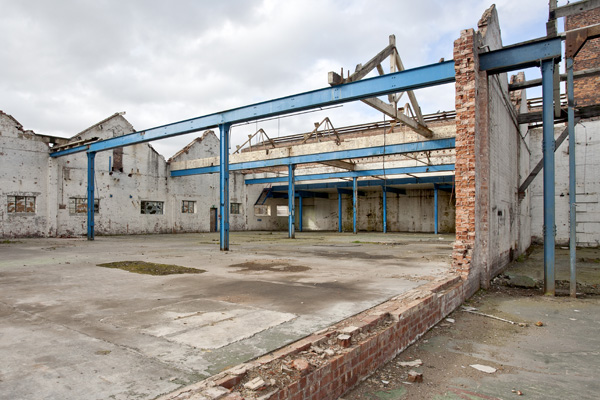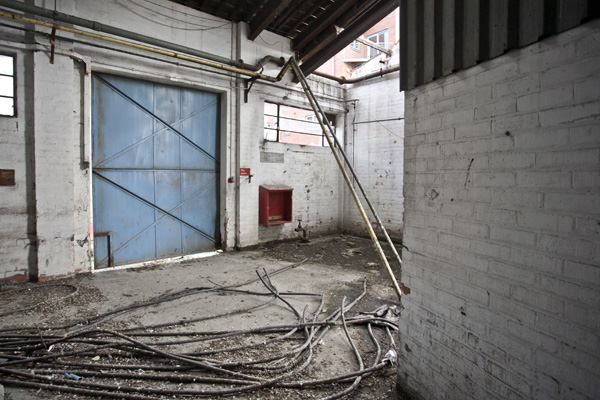 Looking up,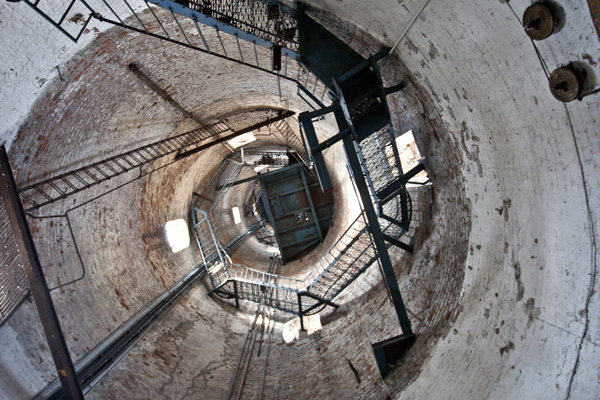 | Furnaces |