Clipstone Colliery

Visited 2005

There is something strangely iconic about the mining industry in Britain. The Period of decline which led to the strikes and civil unrest experienced during the 1980's made mining the Industry that symbolized Britain's industrial decline. The result was the mass closure of pits and works in the years that followed.

In 1922 the shafts were sunk at Clipstone colliery to exploit the top hard seam. In 1950's the National Coal Board Conducted a series of modernisations deepening the shafts and creating the present day head stocks. Standing at 65 meters they were once the second tallest in the world when thy were built. The mine operated until July 2003 when it was decided the remaining reserves were no longer economical.

The following year saw vandalism and demolition remove the offices and shower blocks. But under the protection of a conservation order the headstocks and winding house survived. A recent poll among local residents found in favor of demolition and it is now likely that these impressive structures will be demolished in favor of a business park.
Clipstone,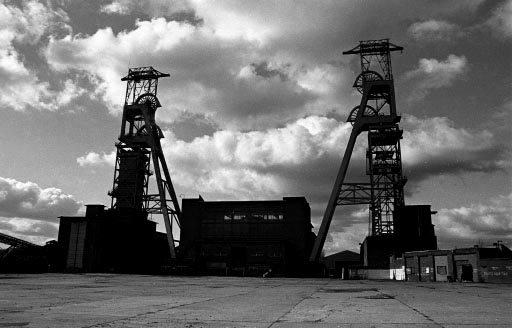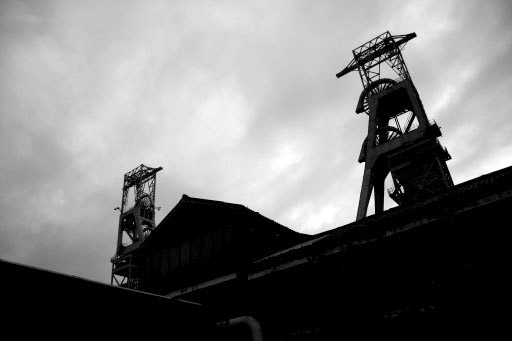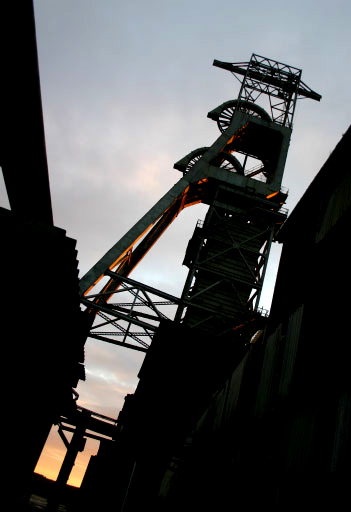 | No Trespassing |