Royal Arsenal Co-operative Society Department Store, Woolwich

Feb 2010

The impressive department store occupies a prominent place on Powis Street, Woolwich. Built in 1938 By the Royal Arsenal Co-operative Society in the art deco style.

The Royal Arsenal Co-op was founded by workers at the local royal arsenal in 1868, their principal aim was to provide reasonably priced food for local workers. The co-op developed and came to offer a range of services locally which included bookshops, chemists, undertakers, laundries, insurance and savings stamps clubs and a department store. The co-op was founded on on the democratic principals of one member one vote and paid a dividend to members.

The store was to become a popular high street store for the next 50 years, selling clothing and housing a bank. The RACS experienced a period of decline in the 1980's and was eventually merged with the Co-operative Wholesale society, Who in turn became known in the Uk Simply as the Co-op.

The exact date of closure is unclear, but it seems to have been empty from the early 2000's. The building is popular locally but is currently under threat from the local council who have plans to demolish and re-develop the site.
Deco lines,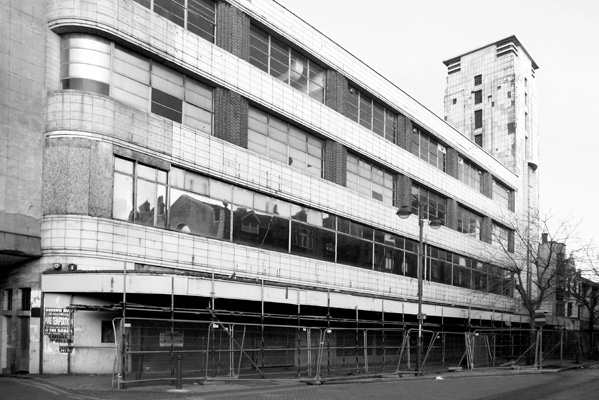 Stairwell tower,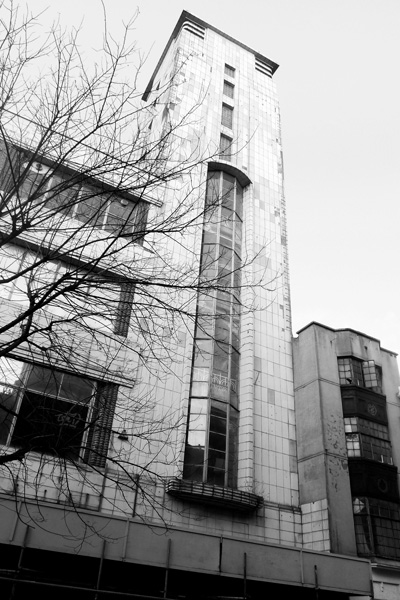 Entrance,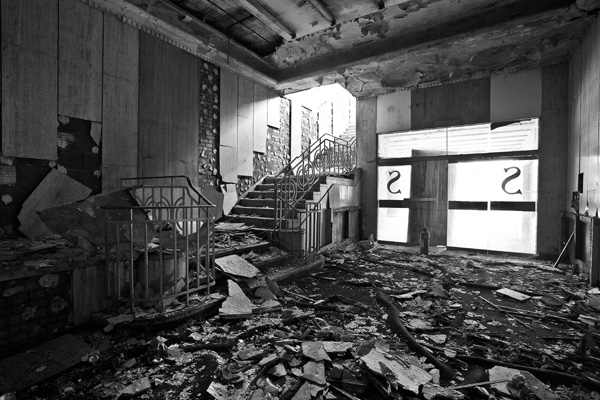 Shop Floor,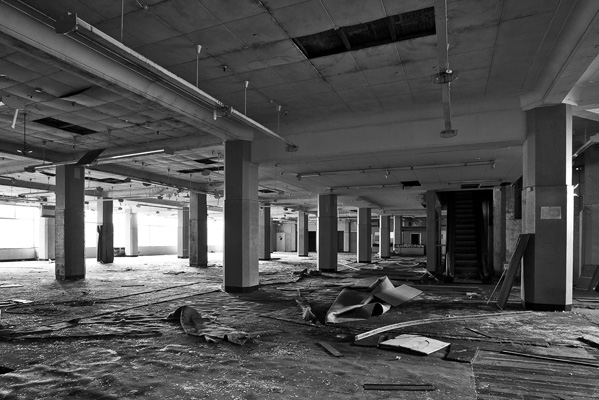 Climb the escilator,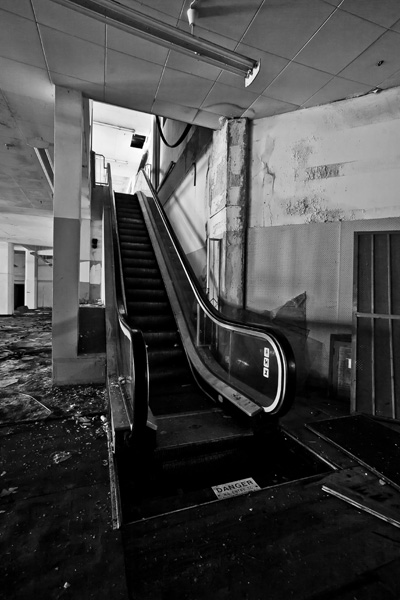 Second Floor,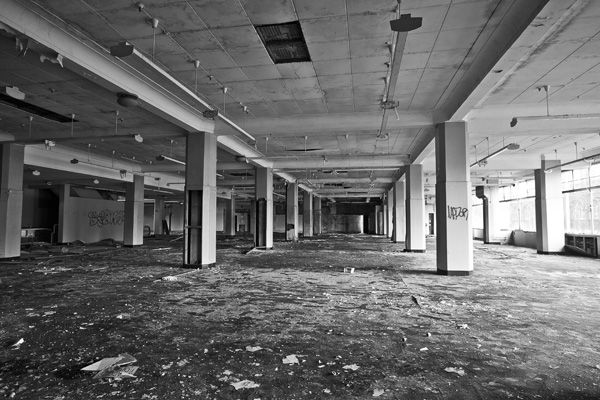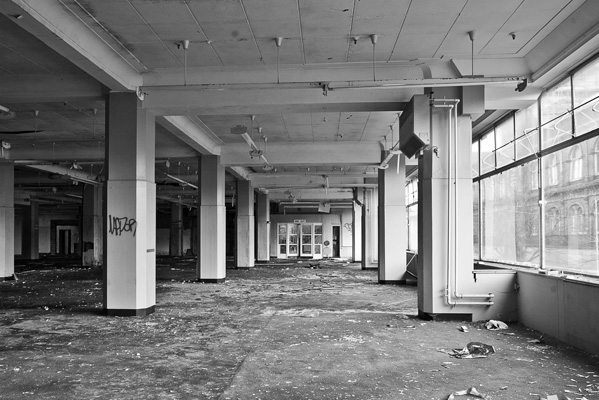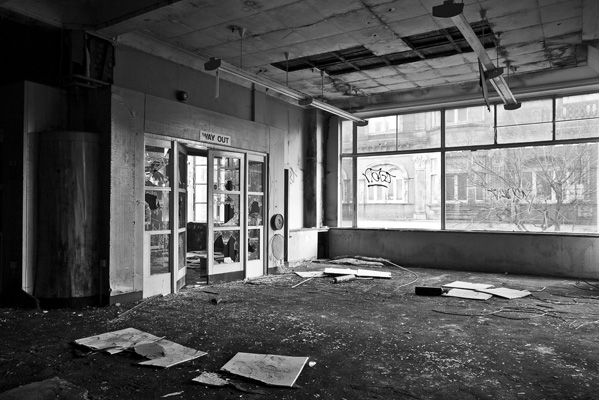 | Handy Bank |