Canadian Red Cross Memorial Hospital (CRCMH, CRX)

Visited 2004

Hidden away in a forgotten corner of the national trust lies the broken remains of the Canadian Red Cross hospital. The first hospital was built on land donated by the influential Astor family in 1914 as a treatment center for soldiers returning from the trenches in france.

During the second world war the Canadian Red Cross were invited to build a new hospital which treated military patients until the end of the war, It then became a community hospital for the neighboring town of Maidenhead and a center for research into Rheumatism in children. The hospital operated until 1985 when the hospital closed.

In the years since closure the hospital acquired something of a reputation of a local haunted hotspot, with tails of ghostly wanderings and haunting's. Certainly if the site ever was haunted the spirits of the dead clearly weren't interested in me on the sunny spring morning of my visit!

The buildings arnt the most inspiring, merely a collection of modest asbestos clad sheds and the majority of those have been totally trashed by vandals and taggers.

[update 2006] All buildings of the CRCMH have been demolished.
Approach,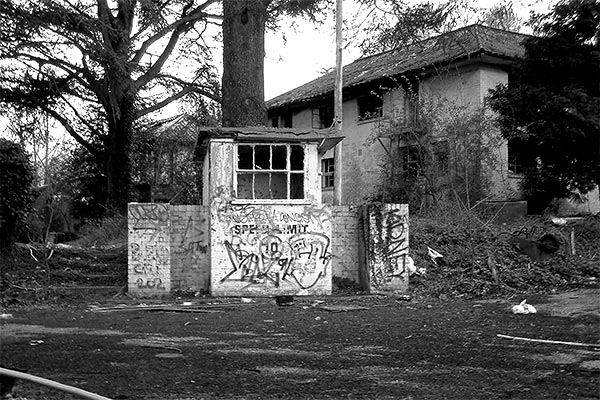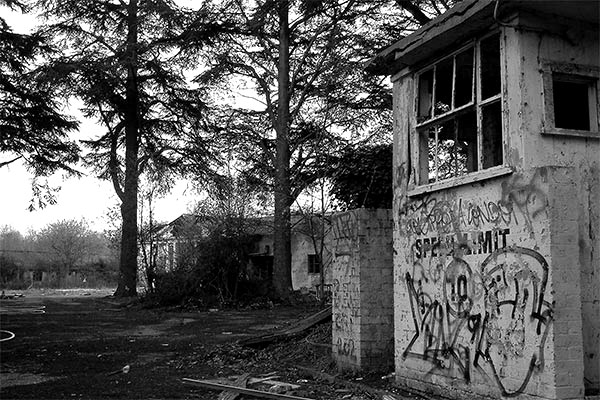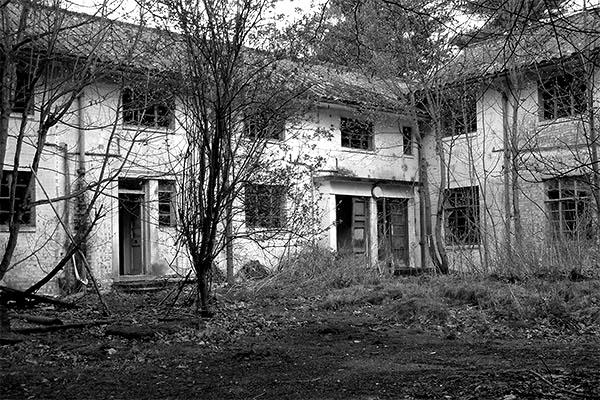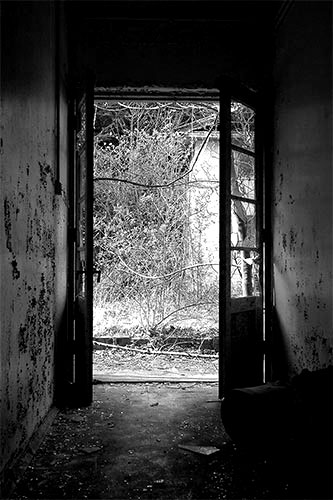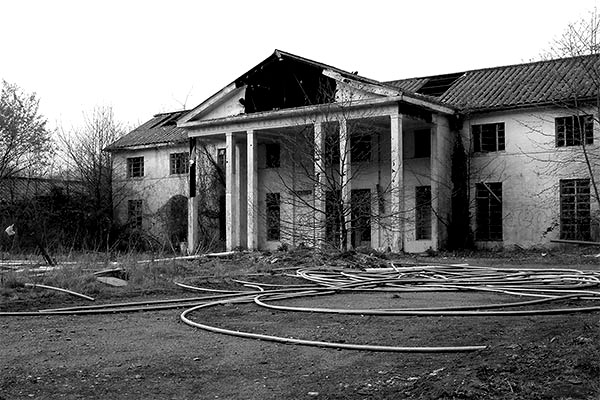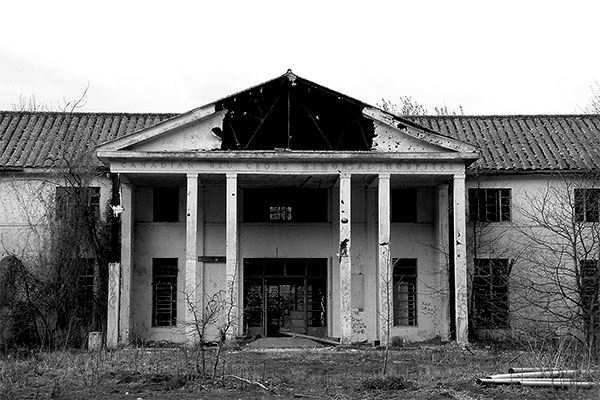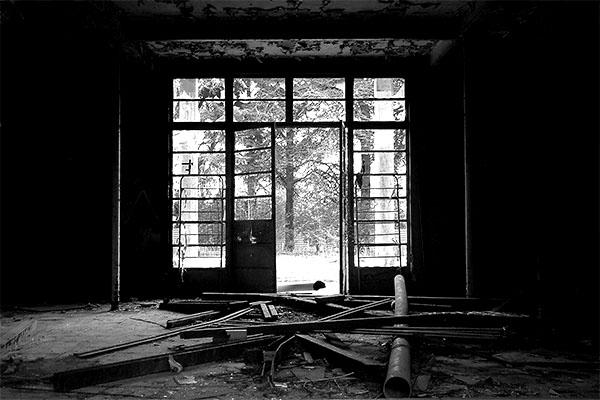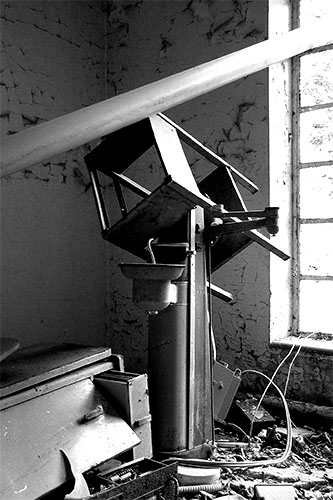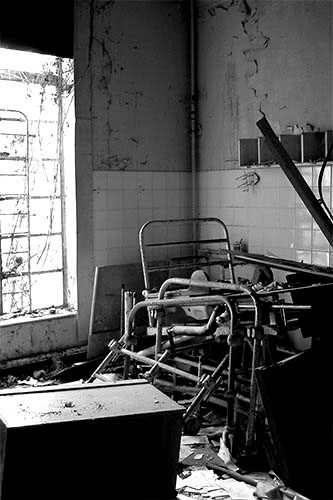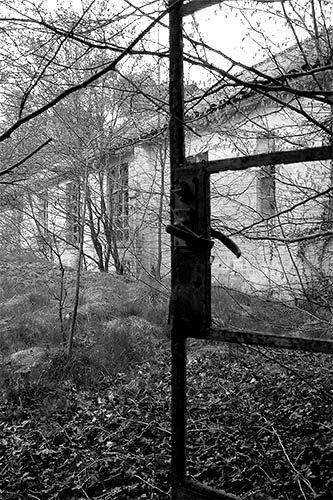 | Uniformed Wards |