Dean Point Quarry

November 2008

Dean Point quarry produced Grabbo an aggregate mainly for use as foundation stones in infrastructure projects such as sea defences and roads.

The workings are located in St Keverne a remote section of the cornish coast. The narrow local roads meant all the stone worked here was sent out via ship. The quarry was first worked in 1890 with production running until 2005.


On the cold November day of my visit it all seemed very bleak, perhaps due to its isolated location the whole place felt like it had changed little since the day it closed.
Appoach,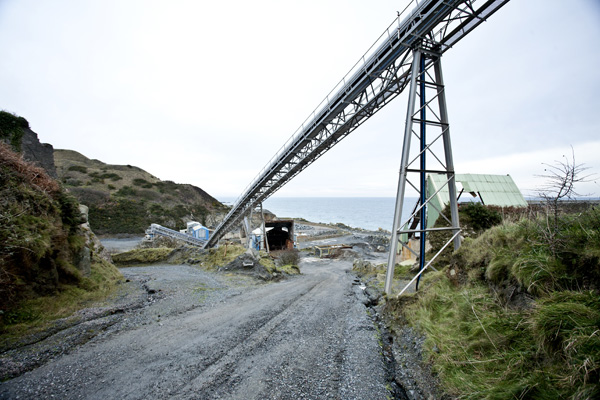 The quarry,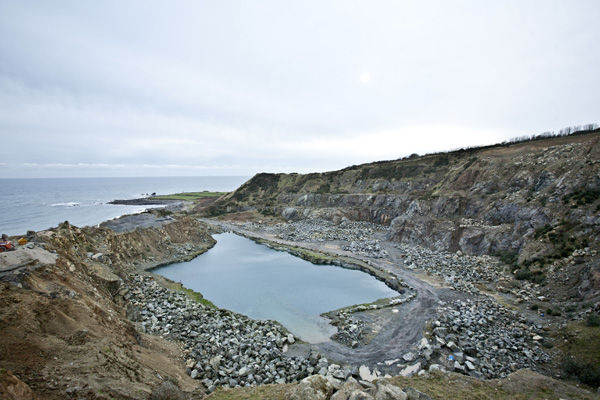 Control room,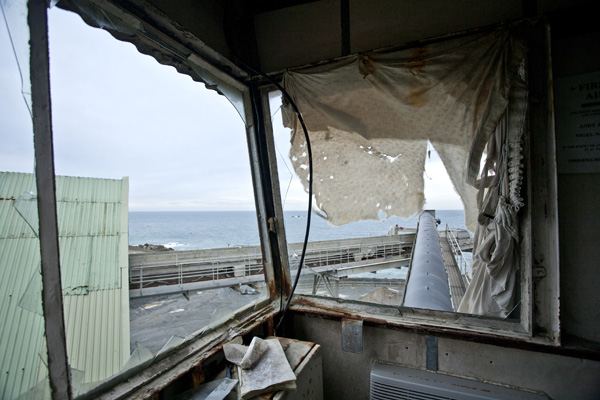 Loading point,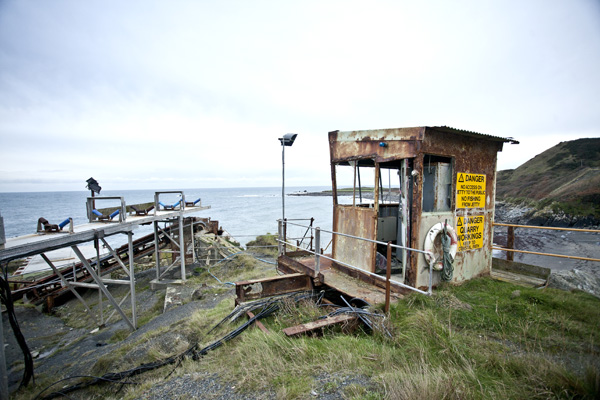 hut,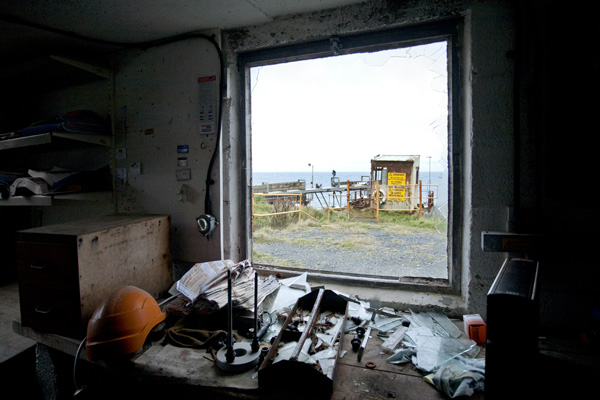 Storage bunker and workshops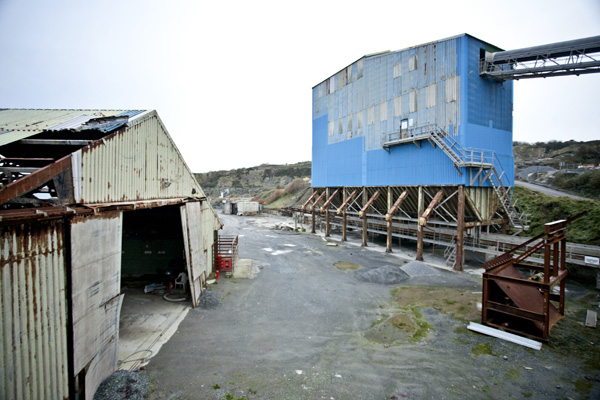 Vintage gen set,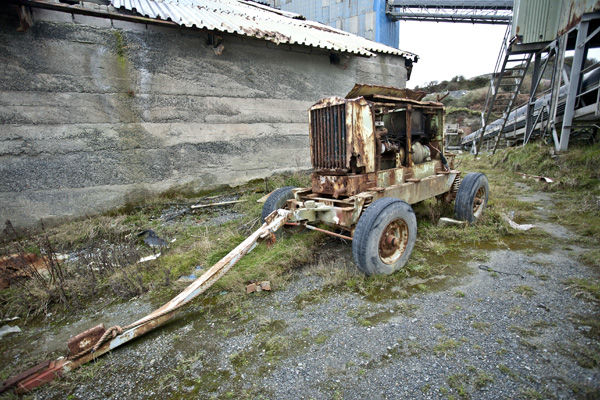 Grading plant,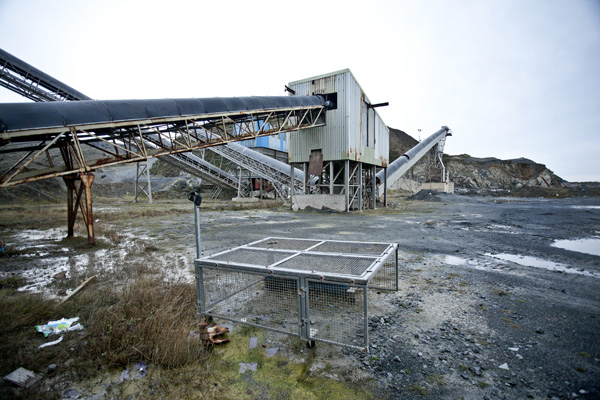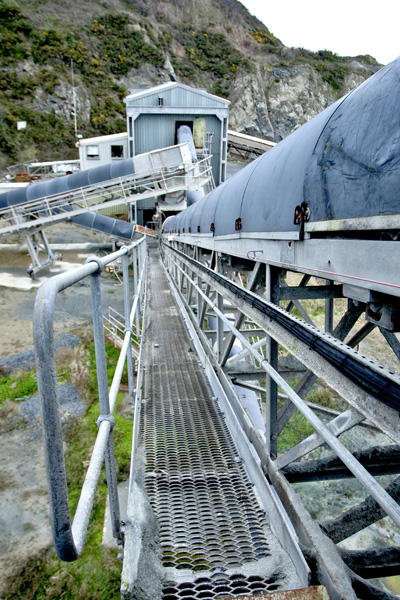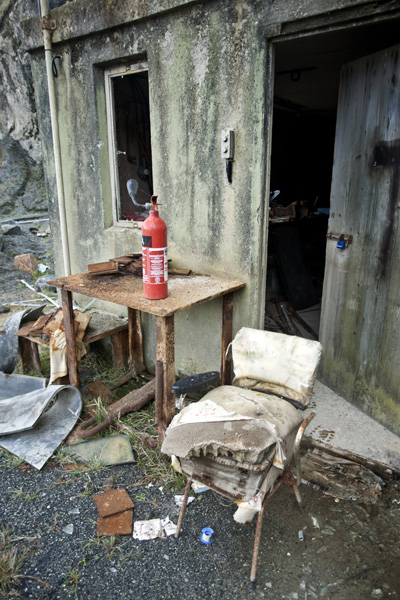 | The Crusher |