The Hall is definitely Hellingly's centerpiece, Its detail and decoration are more lavish than those in other parts of the hospital. The hall was used much as you would expect for dances, plays and indoor sports. There was also a projection room where films could be shown.

Despite numerous attempts at arson the hall still retains a sense of grandeur, even in decay.

As the center point of the hospital its hardly surprising it attracts the most attention from visitors to the site. On two separate trips I have met people here by chance On one occasion it was security and another time it was a pair of explorers taking photos!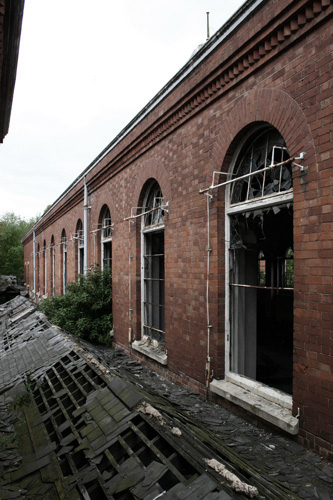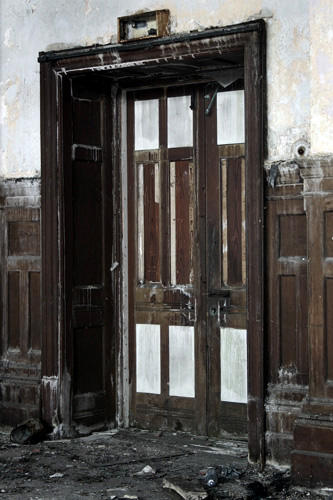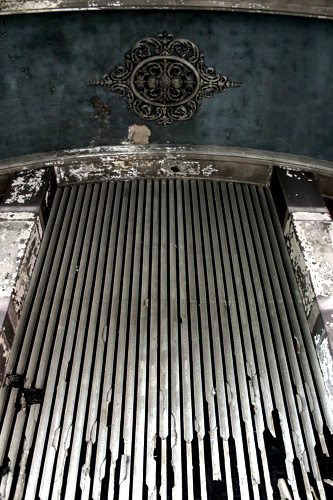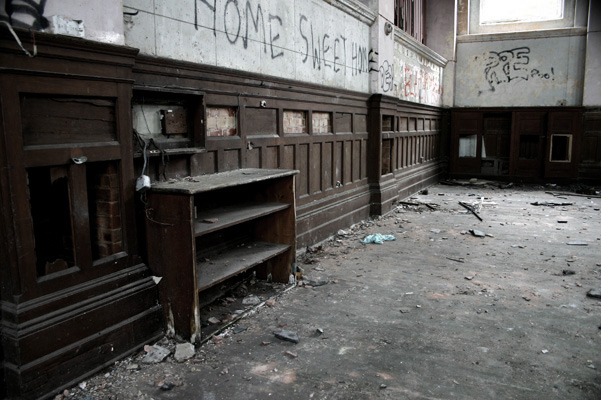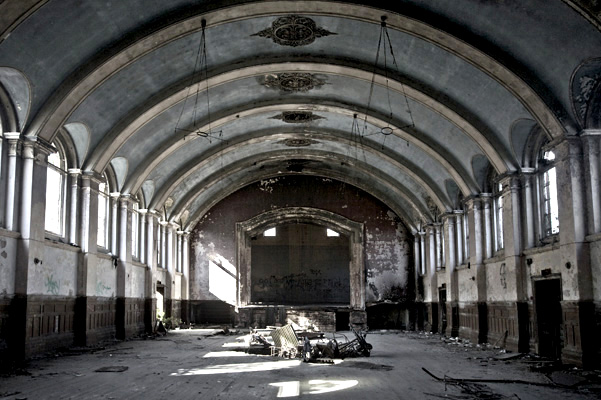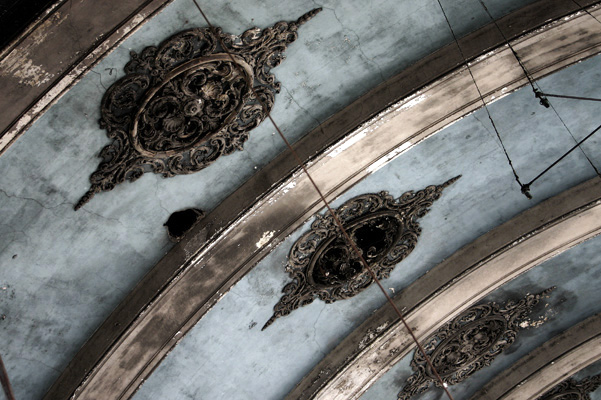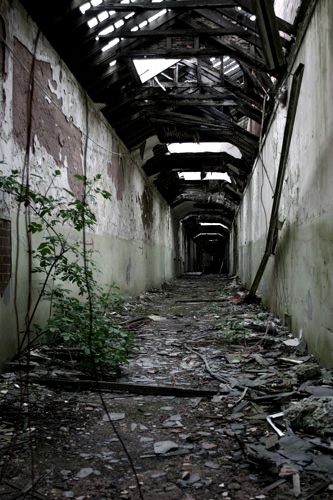 | Salters Scales |