Spillers Millennium Mills

Visited 2004-2005

Along the banks of of the river Thames stands one of the largest mill complexes ever to be built in london. There are three main buildings on site: Silo D, the Spillers Millennium Mills building and the Ranks Premier Mill.

Located in the docklands of East London it was once part of the busiest industrial ports in the world. The docklands area of London begun to decline during the 1980's with the final closure of the docks the mills were forced to close.

Since the closure parts have been smashed and demolished, Leaving the battered shell that can be seen today. The roof of the mills offers spectacular views across the london skyline, London airport and the nearby Thames Barrier.
Mills,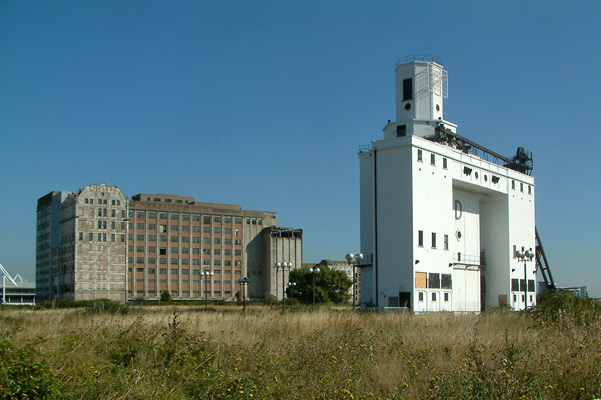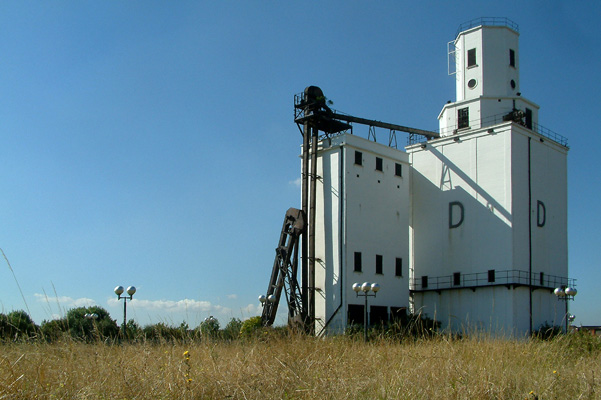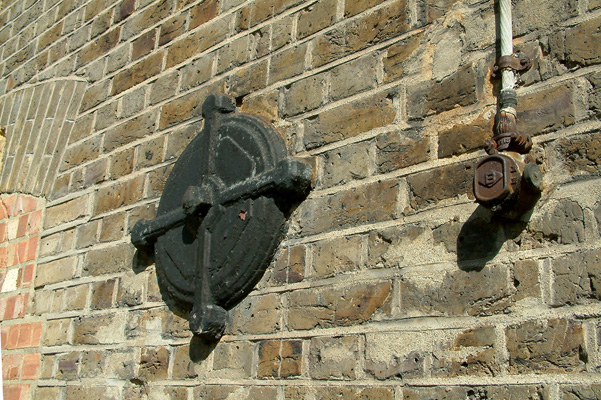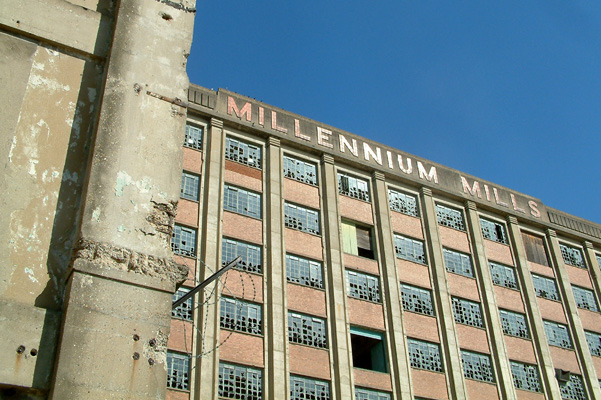 | Odd Machines |