Abbey Motor Hotel Leicester (Sky Plaza)

July 2013

The late 1950's early 60's saw a huge motorway building program right across Britain. The new roads were connecting towns and city's, personal transport for business and pleasure had arrived! It was the golden age of the car. Motoring was seen as the future and new hotels, service stations were opening to meet this new demand.

I can only imagine how modern a city hotel on top of a car park must have seemed when it opened in 1963. The Abbey Motor Hotel complex also Included a Car Park, Supermaket, Petrol Station, Restaurant and a car sales Showroom!

The hotel was clearly a success as in 1965 the top deck of the car park was converted to create an extra 28 bedrooms. By the late 60's a parade of shops had grown up around the ground including a 3 screen cinema. Perhaps fittingly the hotel played host to the uk's first Star Trek convention in 1974 The hotel was booked out for the event and in following years moved to a bigger venue.

Over the next few years the hotel had a string of different owners and names including: Eaton Bray Hotel, the Queens Hotel, Hotel St James, Days Inn finally ending up as the Sky plaza.

Shortly before it closed the hotels reputation was in decline, a series of ill-considered refits had done little to improve the stark 60's brutalism. On top of that the hotel gained an unfortunate reputation for poor service, dirty rooms and indifferent staff.

In November 2012, a fire broke out in the laundry causing the evacuation of 133 guests and staff. The hotel never reopened and has been boarded up since then.
Brave new world,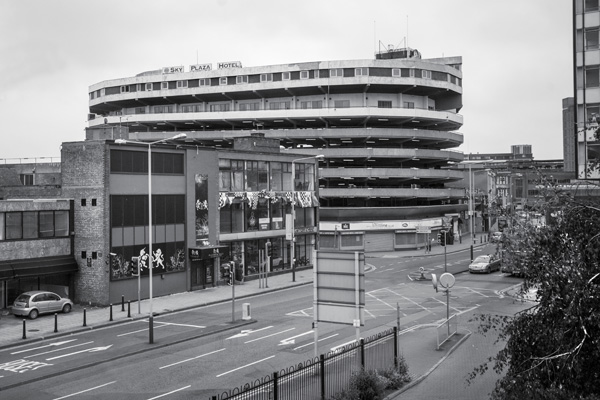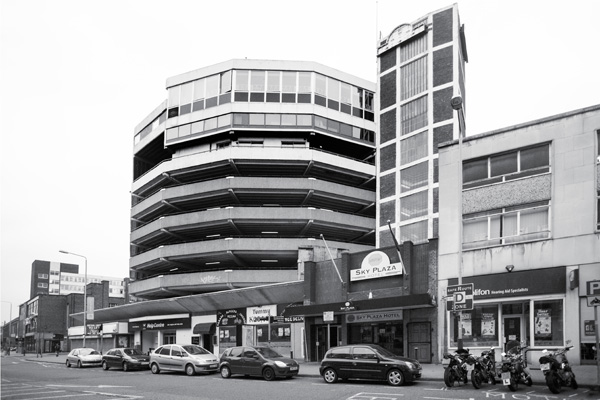 Petrol Station Canopy,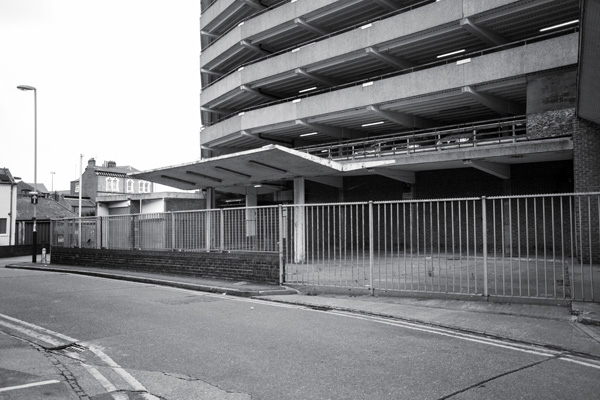 Stairs,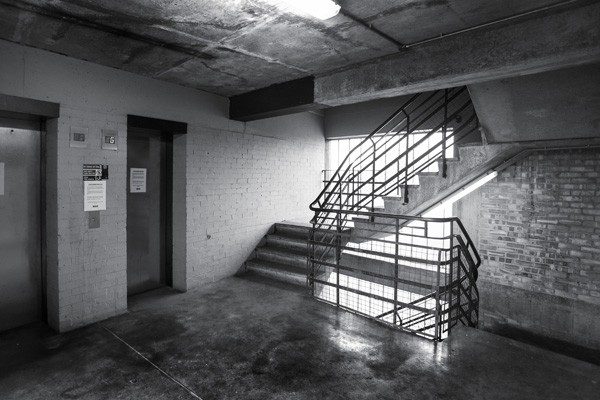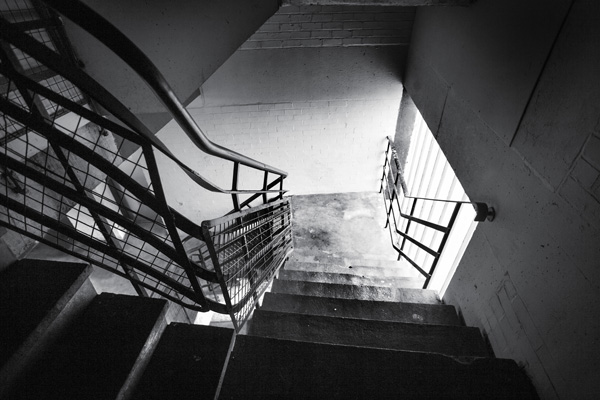 The car park,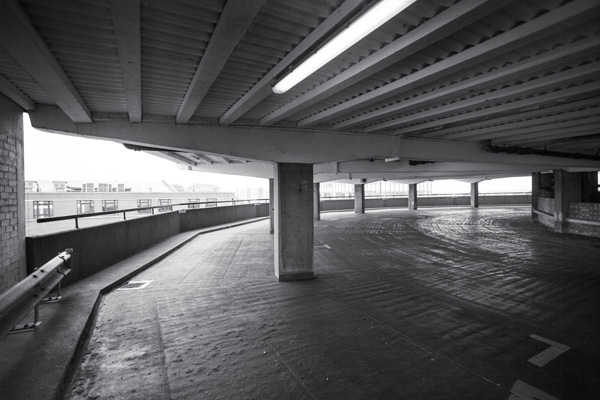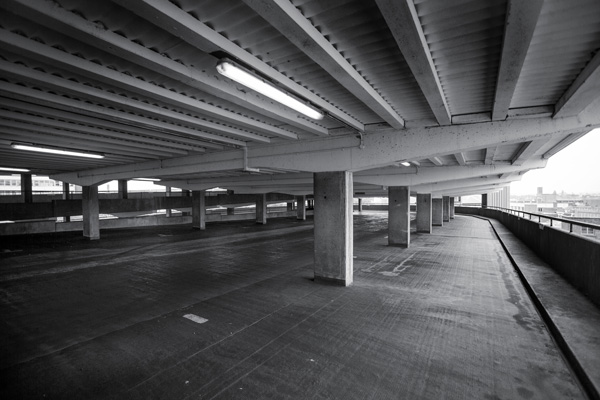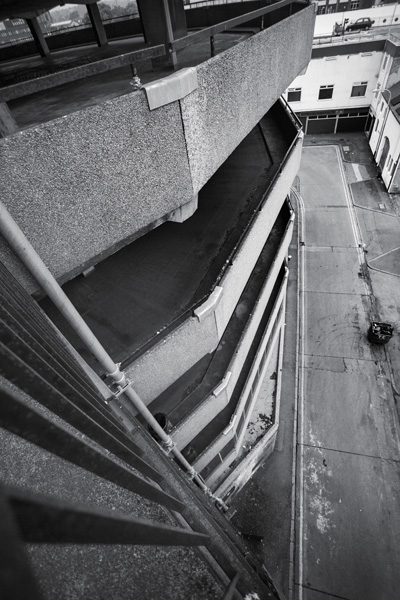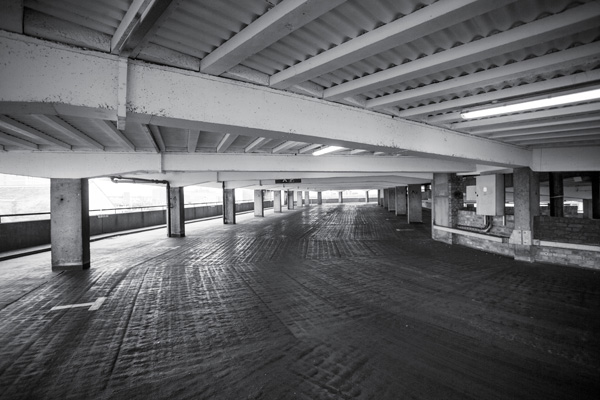 Hotel entrance,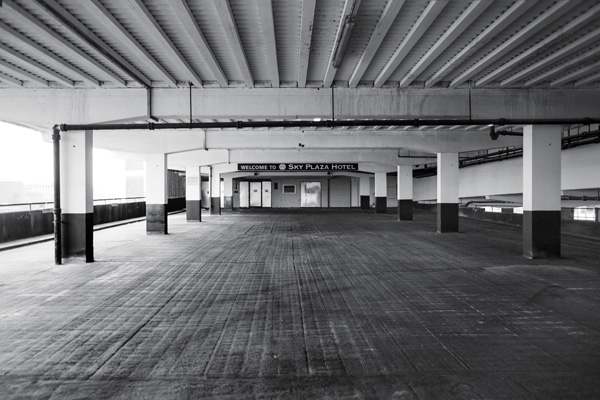 | Check in |