Toronto Power Company Generating Station

Visited 2005

Located upstream of Niagara falls the Toronto Power company first began generating power in 1906. The station operated 11 Electric turbines harnessing the power of the falls by diverting the flow of water into a narrow channel known as a forebay. From there the water passed into the turbines. The station operated until 1973 when it was retired form service.

I was struck by the number of original features, The whole place felt like it had barely been altered since the day it opened. There was only the natural decay of the past thirty years, The fact that it has survived as well as it has should stand as testament to those who built the place 100 years ago. As with many power stations build around that time no expense was spared, The main entrance was lined with marble and the offices were adorned with plaster work and studded doors.

Throughout the turbine hall It was possible to hear the echo of the rushing water from below, In places corroded metalwork allowed the damp to escape filling the air with a fine mist...
Falls,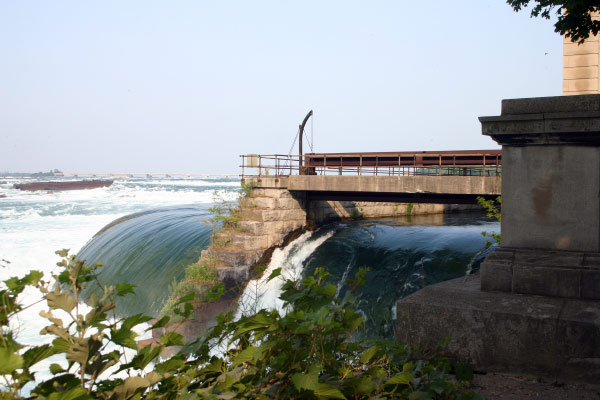 Line of turbines,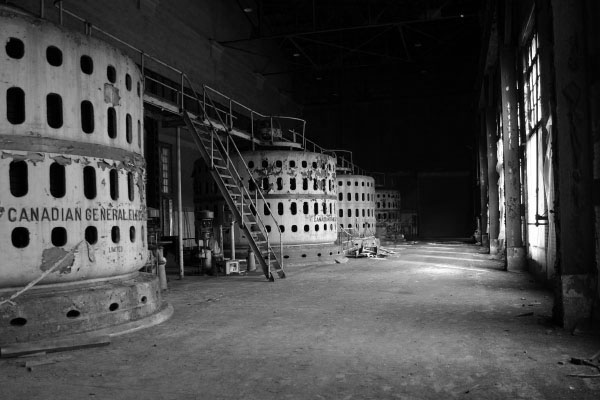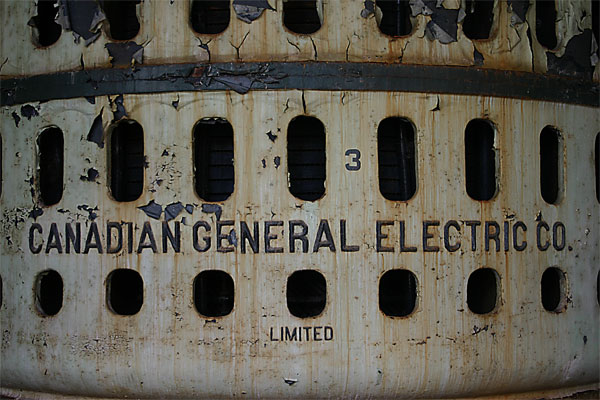 Dr Horn's Tachometer,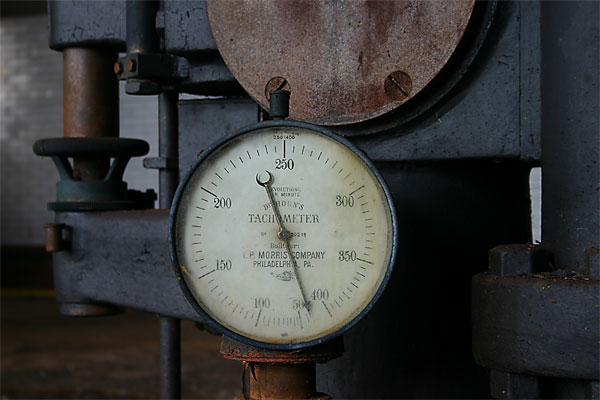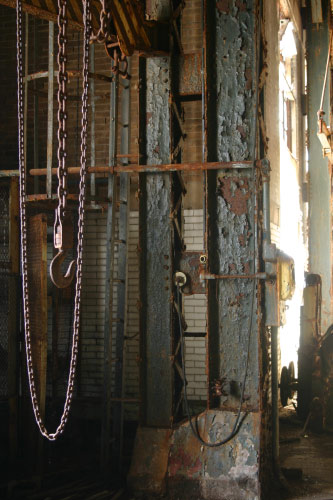 Offices,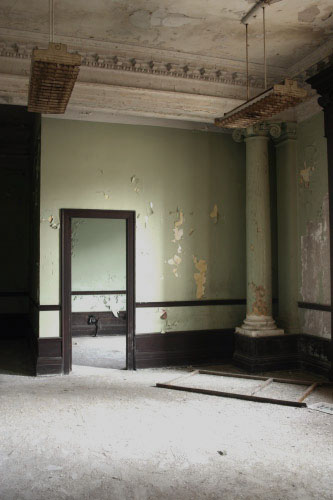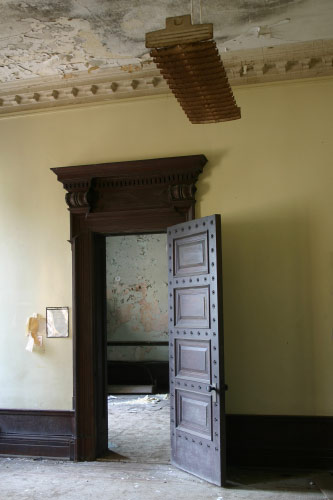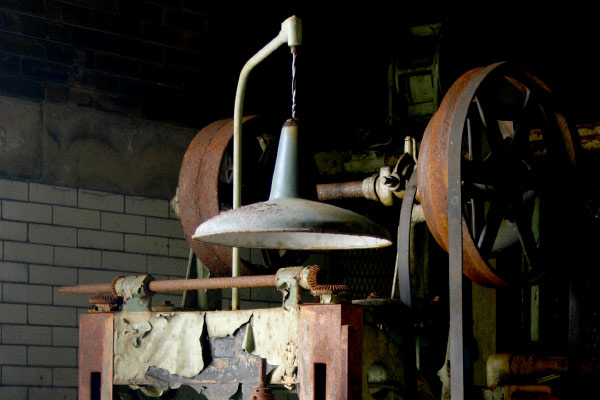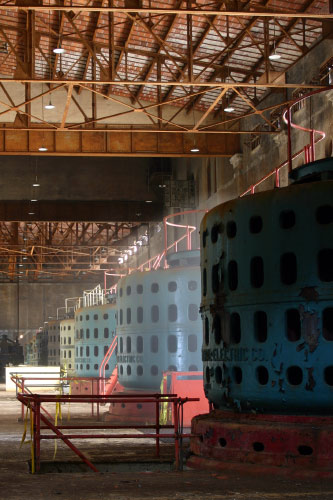 Water Channel,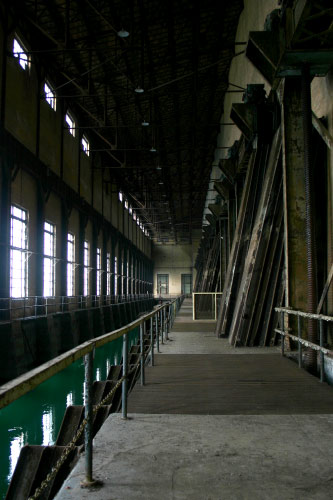 Gantry crane,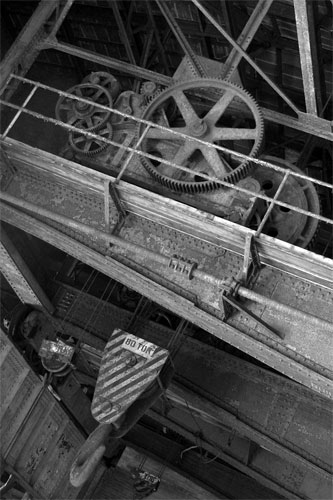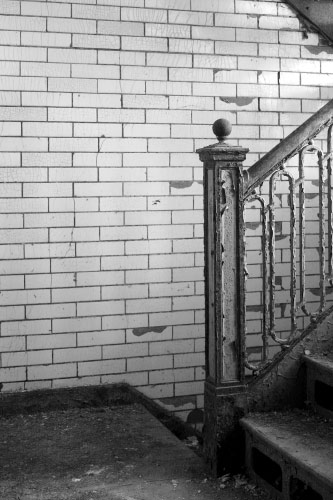 Swichroom,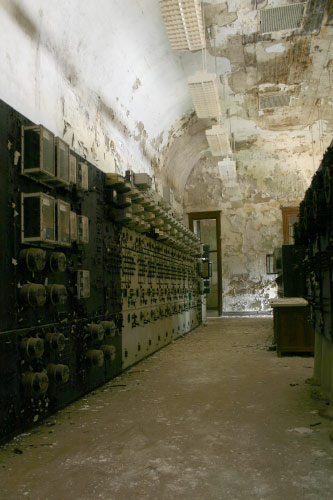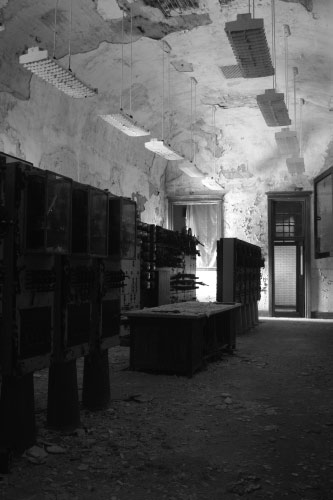 Top Floor Workshop,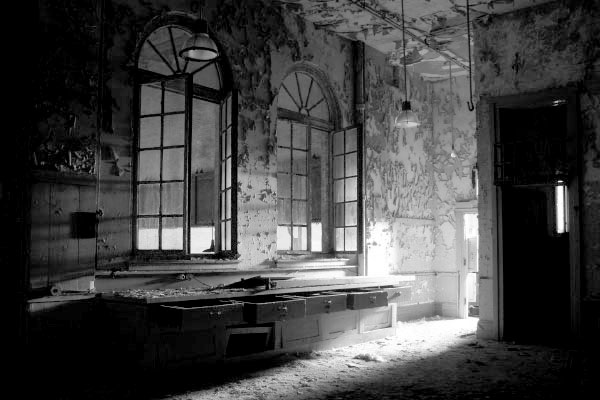 Crane Status,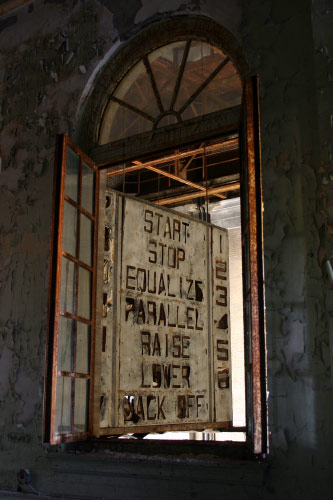 Balcony,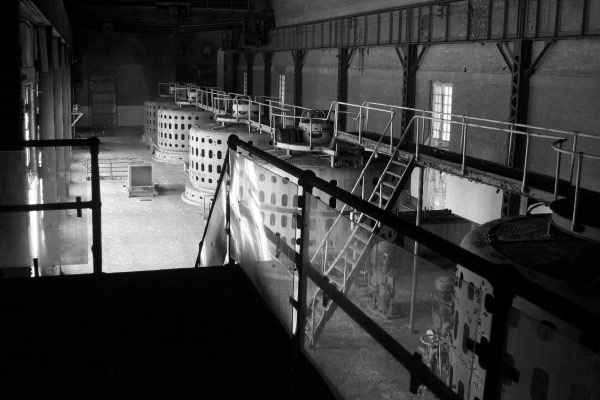 Looking back to the top,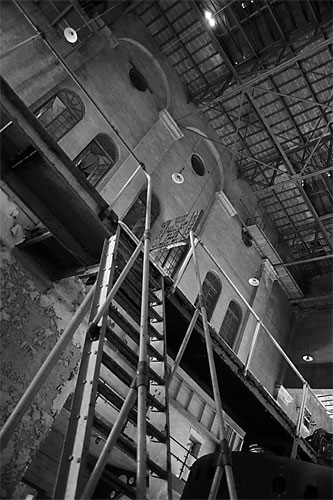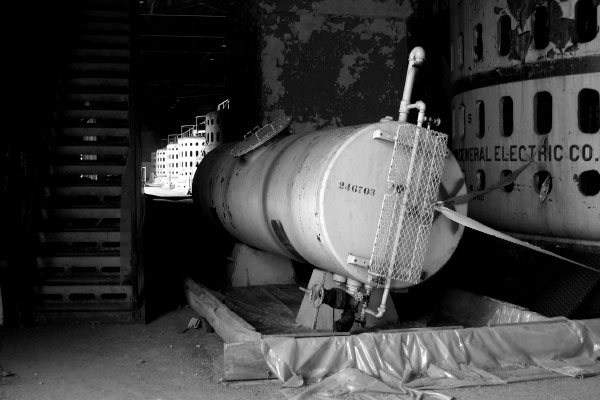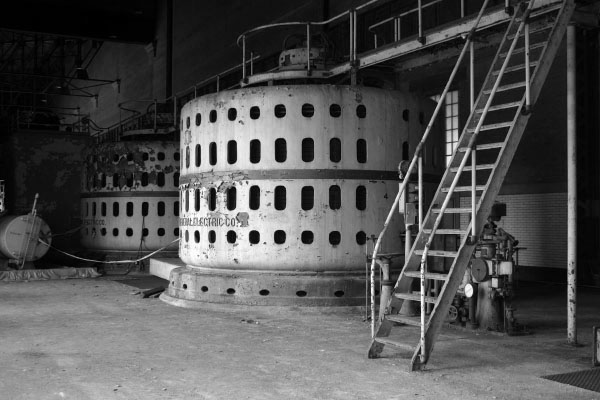 Riverside Window,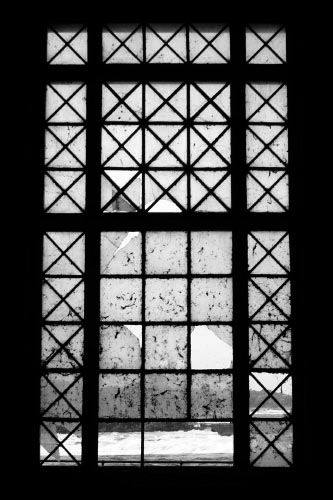 Looking Back at the outlet channel for the turbines,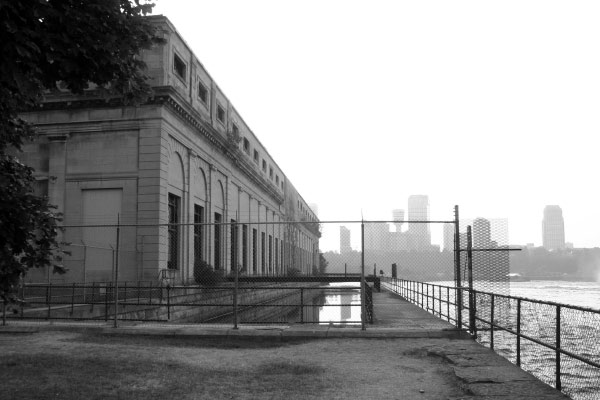 | Return to Overseas Section |